Thank Holmes Its Friday Week 44 - Sherlock Holmes and the great literati
Have you subscribed to our "Thank Holmes Its Friday" email yet? It's jam-packed with news, updates and exclusive offers to add a dose of Sherlockian brilliance to your weekend. Just add your email address in the sign-up box at the bottom of our page, and kickstart your journey into the world of Sherlock Holmes.
.............
In this week's email we delve into Daniel D. Victor's Sherlock Holmes and the American Literati series and explore the great detective's encounters with the likes of Raymond Chandler, Mark Twain, Stephen Crane, Jack London and many more.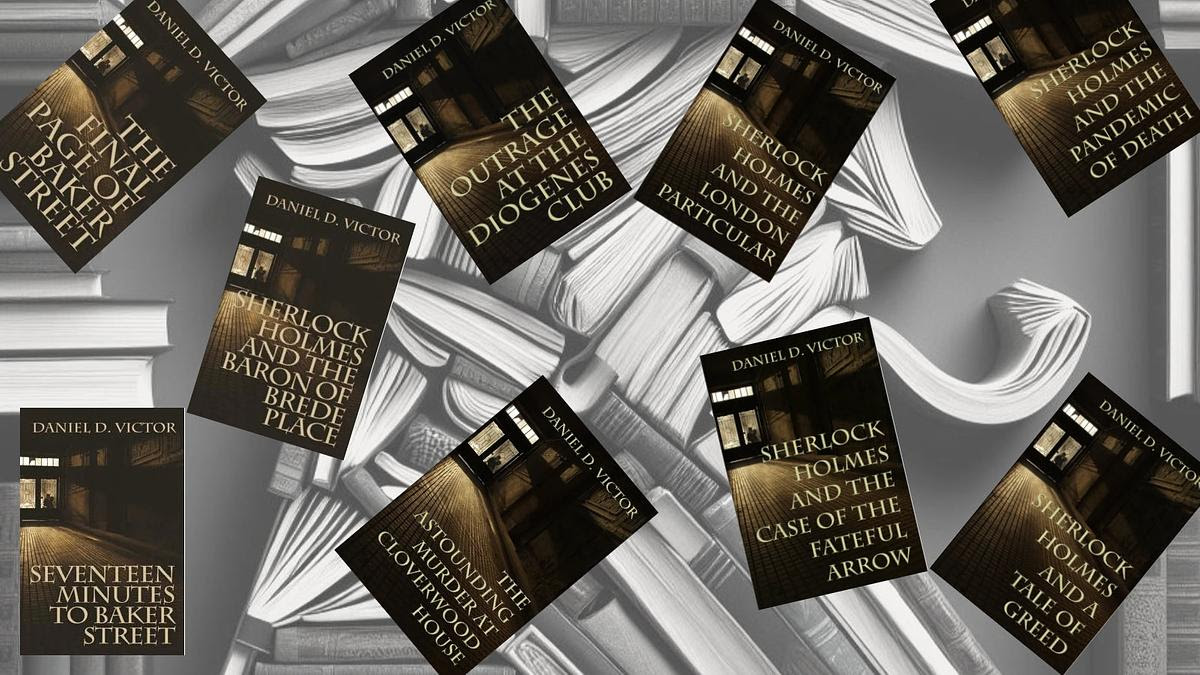 Each book in the series sees iconic american writers playing unexpected roles in Holmes' investigations. From unfortunate victim to aid, informant to confidant, each encounter unveils new layers to Holmes' unrivaled talent for deductive reasoning.Whether you're a longtime fan or just starting your journey into the captivating realm of Sherlock Holmes mysteries, we invite you to explore this exhilarating blend of detective brilliance and iconic American literature with two great offers:
FREE AUDIO CODES:
The first eight books in the series are available in audio and all narrated by the talented, Ben Carling. Claiming your free audio codes couldn't be simpler - no catches, no purchase necessary - just pure Sherlockian bliss delivered right to your ears!
Just send us a message with your location and tell us which of the eight audiobooks in the series you'd like to claim. Claim as many as you like and within a few days, your unique redemption codes will magically appear in your inbox.
3 FOR 2 ON PRINTED BOOKS:
Just add the promo code "3for2victor" to claim your 3 for 2 discount on any book in this series. For those of you who want to enjoy more of Daniel D. Victor's brilliant work, we've extended this offer to include ALL his novels, short story collections as well as his contributions to the MX Book of New Sherlock Holmes Stories. And remember, this great offer is valid on ALL multiples of 3! So whether you choose 3, 6, or even 9 fantastic titles, you'll only pay for two-thirds of your selection.
MORE WAYS TO ENJOY SHERLOCK HOLMES FOR 2024
We're pleased to announce that our new 2024 Page Per Day Calendar is available in even more channels and formats. For those fans in the USA and UK you now have the convenience of buying on your Amazon USA and Amazon UK account.
As these calendars are selling fast and stocks limited to the UK and USA, we now have a solution for our international fans - introducing the digital version of our calendar!
So, wherever you are in the world and however you like to indulge in digital mysteries, light up your day with a dose of Sherlockian brilliance.